We are delighted to announce and welcome Actura as a partner for NZCEO/APIS. Actura provides leading STEAM learning solutions and their curriculum offers the CASE Space School International Study Program and FlipRobot, an intuitive coding platform and learning kit for robotic education.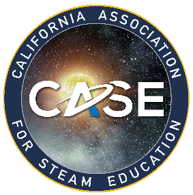 Member schools have been invited to the NZCEO/APIS Combined Space School Expedition to NASA in 2019. Since launching Space School to Australia in 2014 and New Zealand in 2017, Actura has offered school expeditions to over 200 schools with thousands of students who have
This partnership offers students the opportunity to learn and master critical transportable skills to successfully navigate the fast-changing workforce shaped by automation, robotics, artificial intelligence and globalisation enabling them to become future leaders of tomorrow.
Click here for a copy of the full media release.