With a network of over 290 schools and over 66,000 students, we partner with like-minded organisations to ensure our schools and organisations have access to the best deals for purchasing.
Prospective partners can advertise via sponsorship of our website, publications or events. Contact nzceooffice@nzceo.org.nz for more information.
Toshiba & Kiwi Schools
Toshiba
Toshiba is a renowned global innovator and one of New Zealand's largest providers of office and print technology. NZCEO has partnered with Toshiba for the supply of Multi-Function Devices (MFD), Copiers, Printers and Document Solutions throughout Catholic and integrated schools.
A trusted partner, Toshiba works with many Catholic schools in New Zealand, including:
Stella Maris Catholic Primary School, Silverdale
St Teresa's School, Featherston
Sacred Heart College, Lower Hutt
Our Lady of the Assumption School, Christchurch
For more information, visit www.toshiba-business.co.nz/nzce.
To see more about their work with Holy Trinity Catholic Primary School, click here.

Toshiba & Kiwi Schools
Noel Leeming
Noel Leeming is New Zealand's leading consumer electronics and appliances retailer and the flagship retail brand for Noel Leeming Group.
NZCEO has partnered with Noel Leeming for over five years, ensuring great deals for schools with NZCEO accounts as well as for families through the twice-annual Friends and Family flyers.
To check out their products, head to www.noelleeming.co.nz.

Alsco
Thousands of New Zealand businesses choose Alsco for their linen, uniform, floorcare, first aid and hygiene supplies. Alsco has recent partnered with CrestClean to provide school cleaning systems and are now able to provide a range of products and services under one umbrella.
Alsco and NZCEO recently formed a partnership with the goal of providing schools with significant savings.
More information about their range of products and services visit their website: www.alsco.co.nz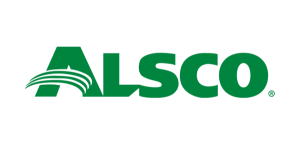 OfficeMax
OfficeMax provides a wide range of products, including school books, stationery, and equipment. They have nearly six decades of experience providing New Zealand schools with the resources they need to educate our children.
For over six years, NZCEO and OfficeMax have partnered together to bring schools savings on school supplies. OfficeMax have dedicated Education Account Managers and Product Specialists to help schools find what they need. Click here for more info.

Actura & NZCEO: more info
Actura
Actura is proud to be a gold sponsor of NZCEO.
Actura is an innovative company in the STEAM field, with the vision to empower youth for their future success.
Actura's out-of-class solution is the CASE Space School International Study Program which is offered to hundreds of schools internationally. The FlipRobot STEAM learning program comprises the in-class solution.
Since launching Space School in Australia in 2014 and in New Zealand in 2017, Actura's expeditions have continued to thrive.
Actura is currently planning expeditions for students from NZCEO Member Schools, with the 2019 dates below:
Junior Program (Years 8-10) from 8 to 21 December
Senior Program (Years 11-13) from 9 to 22 December
If you are interested in hearing more, please contact CASE Ambassador, Tegan Morrell, Tegan.morrell@actura.co.nz

Actura & NZCEO: more info