Haere mai, Welcome, Talofa lava 歡迎,  , Malo e me'a mai, Maligayang pagdating
The New Zealand Catholic Education Office (NZCEO) is the office of the New Zealand Council of Proprietors of Catholic Integrated Schools. We also serve the educational requirements of the New Zealand Catholic Bishops Conference.  We assist the Conference and the Proprietors of Catholic state-integrated schools in their mission of providing Catholic education.
Visit Site
Have you visited the online Board of Trustees Handbook site?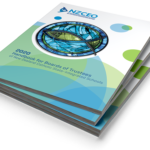 The 2020 reissue of the Board of Trustees handbook is out now. This handbook is intended to help Boards of Trustees focus on those aspects of a state-integrated school that differ from a non-integrated state school.
Visit the online handbook site for all resources and appendices or download a pdf copy of the handbook.
Visit Site
The Jesus Image Prayer:  By Lyn Smith
For our full library of online resources, click here
Chief Executive NZCEO and Association of Proprietors of Integrated Schools (APIS)  The CEO of NZCEO and APIS will be a leader who can influence policy, maintain relationships with key sectors, is ambitious for the sector, [...]