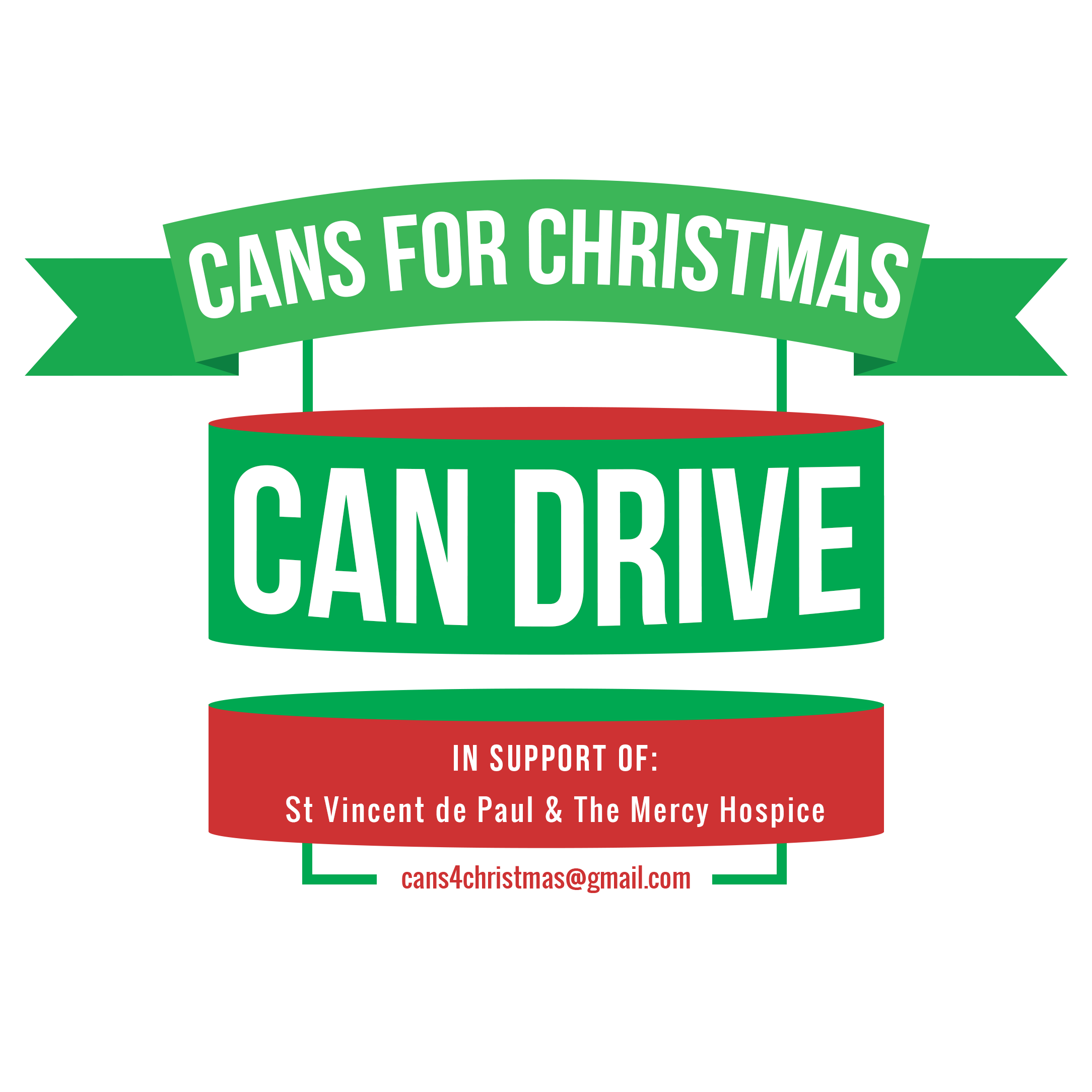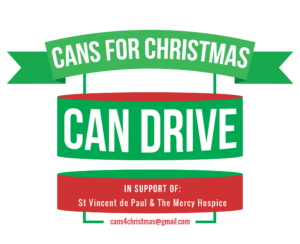 Cans for Christmas is an initiative with a simple goal – to put food on people's tables at an important part of the year.
It is a project anyone can participate in, and they can contribute what they are able, be it 1 can or 10 cans; every small gesture makes a difference. Originally when I started this collection I had an aim of getting some Catholic Secondary schools on board to put in a combined effort so in 2015 we collected around 4000 cans from 8 Primary Schools & two Secondary Colleges which were all in Auckland.
People were keen to get involved and I was impressed by their generosity; it seemed like it would be possible to combine more schools and offer a greater number of cans to Vinnie's for a bigger impact. This year in 2018 we collected over 22,000 cans (the equivalent of two full two ton trucks) from a total of 46 schools comprising 37 Primary Schools & eight Secondary Colleges. We invited people outside of Auckland to join us and this invitation was taken up by 11 other schools around the country, expanding into Kaitaia, Alexandra, Wanganui, Wanaka, Hamilton, Motueka, Plimmerton, Wellington, Masterton and Cambridge.
Cans is a humble project which is not showy in any way. We don't have any money to run this beyond what some people donate, and the effort is marked by the support of those who offer their time driving trucks, advertising and getting sponsorship, promoting it to the schools and dropping off and collecting boxes (even my wife who was 9 months pregnant got in on the box distribution!). This project is practical and directly impacts those who are in need. I think the heart of this was recognised by some of the schools in poorer areas offering the most amount of cans per person – a good response when a lot of these cans collected will be going straight back into their own communities.
Schools and teachers worked collaboratively to collect cans and some ingenious ideas were: giving students house points per can brought in, winning classes were allowed their own mufti day, and extra morning tea was provided. Some schools even collected for the whole school term not just on the day and made this a real focus of their outreach.
Cans for Christmas is for everyone and hopefully as each year goes on we build up more and more support for it across the country. There is real poverty in New Zealand and I think that when people are offered a chance to make life a bit easier for others, especially at Christmas, they take it. Hopefully student participation at this level leads to a lifelong desire to be aware of the importance of helping others in need.
It as a simple as one can.
Contact cans4christmas@gmail.com for more information or visit their website at www.cans4christmas.com.
St Joseph's School, Otahuhu
St Mary's School, Avondale
St Mary's Catholic School, Ellerslie
Sancta Maria Primary School, Flat Bush
Marist Primary School, Mt Albert
Christ the King School, Mount Roskill