The Catholic Education Convention 2018 is over and it has been a resounding success.
Thank you to all of you that attended.  Thank you to the many people who contributed to its success – our presenters, our conference team, our venue staff, those in the Catholic community who gave their time and creativity to ensure that we had the best possible liturgies, and the best possible presenters.  We couldn't have done it without you.
Photos and recordings of keynote presentations will be added to this page as they come available. Let us know if you have any questions: nzceooffice@nzceo.org.nz.
Ngā manaakitanga
Paul Ferris
Chief Executive Officer
June 2018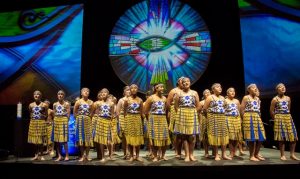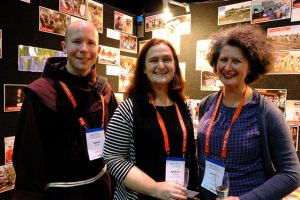 Our warm congratulations to those awarded a Laureate or Tertiary Teaching Award. Our thanks for their work toward Catholic education in New Zealand.
The Laureate Award recipients at the 2018 Catholic Education Convention were:
Linda McQuade (citation)
Sir Br Patrick Lynch (citation)
Sr Jan Ogilvy (citation)
Susan Apáthy (citation)
Linda McQuade
Sir Br Patrick Lynch
Sr Jan Ogilvy
Susan Apáthy
The Tertiary Teaching Award recipients at the 2018 Catholic Education Convention were:
Br Kieran Fenn (citation)
Catherine Gibbs (citation)
Dr Elizabeth Julian (citation)
Dr Elizabeth Snedden (citation)
A number of seminar presenters have kindly allowed us to share a PDF copy of their presentations. These are available below, click on the seminar title to access.
Session A
God-Conscious Decision Making, Prof Br David Hall
Mana Whenua, Mana Tangata, Deacon Danny Karatea-Goddard and Mons Gerard Burns
Encouraging Critical Thinking Forming Imagination, Fr Gerard Aynsley
Encountering Christ in the Here and Now, Lyn Smith
Imaginative Remembering – an Authentic Response to the 'Tradition' of the Church, Fr Stephen Berecz
From threat to opportunity: How Catholic Education Leaders can Tame the News Media to their Advantage, Pete Burdon
Drilling Beneath the Culture of Niceness to Bring About the Kingdom of God; Striving for Excellence with the Learner at the Centre, Saira Boyle and Hellene Varoy
The Catholic Character Elaborations their Use in Developing Job Descriptions and Reflective Appraisals in Schools, Francis Wafer and Rosalie Connors
Spirituality for Teachers in Their Role as Lay Ecclesial Ministers, Cynthia Piper and Paul Shannon
Session B
Fear: The Enemy of Christian Discipleship in an Unjust World, Fr Daniel Horan
Building a Civilisation of Love, Prof Br David Hall
Why did so many people attend Suzanne Aubert's funeral in 1926? Sr Margaret Anne Mills, Sr Susan Cosgrove, Sr Josephine Gorman and Deidre Hanlon
The Mass – Wonder or Wander? Fed or Fed Up, Tony Hanning
A New RE Curriculum! Colin MacLeod
Online Year 4 RE Assessment Project, Mike Nolan and Cushla O'Connor
Abstract Pictorial Art in Religious Education, Dr Christopher Longhurst
Meditation with Children, Fr Peter Murphy
Whakapapa Matters: IVF and the Changing Landscape of Families, Dr John Kleinsman and Dr Sue Buckley
Creating a Compassionate Fund in your School, Bernadette Stockman
Session C
It Takes a Village, Sr Siân Owen
I Am Made in the Image and Likeness of God, Lyn Smith
A Framework for Pastoral Care in Catholic Secondary Schools, David Sullivan
Evaluating Catholic Special Character: How Effective Are We in Forming Christ in Others? Rosalie Connors and Francis Wafer
Activating the Call to Care for Our Common Home, Catherine Gibbs
The Forgotten Principle of the Social, Encyclicals: Synthesis in Catholic Education, Dan Stollenwerk
Fr Daniel Horan
Prof Br David Hall
David Wells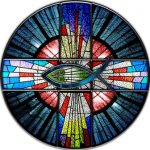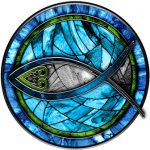 Our thanks to Streamliner, who created the projection image used during the plenary session. We've been asked by a number of people to share them and they are available for download here.
Fish Image zipfile (green and blue)
Fish Image zipfile (with cross)
Our thanks to Frank Wafer, Archdiocese of Wellington and Annette Scullion, WelCom for their photography.