St Kevin's College, Oamaru won the Schick Secondary Schools National Basketball Premier A competition with a win over Dunstan High School 68-50.  The A competition is for schools with smaller rolls.
Baradene College, Auckland, defended their NZSS Girls Premier Lotto title they won last by beating Hillcrest High School, Hamilton 3-0.
Jamie Kestle, Francis Douglas Memorial College, won the Golden Boot at the NZSS Malcolm Cowie Football Tournament.
Marian College won the NZSS Football Gary Sowden Tournament winning 3-0 over Cashmere High School.
Sacred Heart College, Auckland. Campbell Strong, (Y12) student, has been named in the New Zealand squad for the FIFA U-17 World Cup next month in Brazil. Three senior students who have been selected to represent New Zealand in Water Polo. Louie Ferigo will join the FINA World Men's Junior team playing in Kuwait in December. Ben Gardner and Campbell Hulbert will join the NZ Schoolboys team to play Australia in the annual test series in December.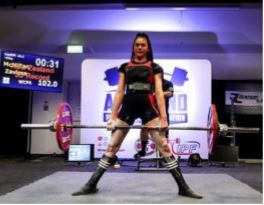 At the National Powerlifting Champs Zaviera McMillan (Y9) from Sacred Heart College, Lower Hutt, won the National title for the Sub Junior 52kg class.  She squatted 85kg, bench pressed 55kg and deadlifted 102.0 kg for a combined total of 242.0kg.  In doing so she set six NZ records.